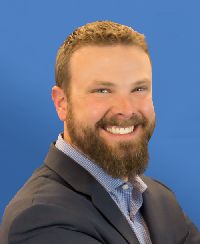 Another year in the books and I'm happy to be back writing my third annual installment of The State of the SSP (see last year's here). It's been another year of change in our industry and exciting growth within SSP Innovations.
Inside SSP: Projects and Clients
Every department within our business grew over the past 12 months including our Esri and ArcFM™ GIS practice, our Workforce Management (WFM) product practice, and our GIS pipeline practice which started in late 2015. We serviced a record high 41 distinct customers over the course of 2016 with 18 new customers joining the SSP family for the first time. This was by far our biggest growth year in terms of customers serviced and I'm very excited to state that our total customer count is now at 86 within the utility, telecom, and pipeline industries based here in the United States.
The traditional SSP GIS and WFM practices have contributed significantly to our growth and we've also seen a strong expansion in our GIS pipeline practice amidst a continued slow recovery in the petroleum industry. Our director of pipeline, Clarke Wiley, has added two employees and another two contractors this year to help build out this new department. His strong work with the Esri Natural Resources group has SSP well poised to ride the recovery of the market in the coming year(s).
Our 2016 top line revenue grew by 48% over the previous year continuing the pattern of growth we've established over the past 10 years. We hired an additional 10 staff members across sales, marketing, IT, and delivery growing our total team count to over 40 committed professionals. We continue to focus on diversifying our offerings while strengthening our relationships with our employees and customers.
SSP 2017 Awards and Highlights:
I'm going to brag on our team just a bit more. It was a year of awards for our team, and I give all the credit to the group of folks I am lucky enough to call my team:
SSP was recognized as being one of the fastest growing small businesses in Denver placing #7 on the 2016 list!

Our very own Director of Operations, Dennise Ramirez, was named one of the top women in energy.


We were named one of the best places to work in Denver by the Denver Business Journal.

We won our third consecutive Gator 100 award ranking as the 39th fastest growing Gator-owned/led business in the world.

And finally, I was recently humbled to learn that I made the 40 under 40 list which recognizes forty individuals under the age of 40 that stand out for their business success and community contributions. While I will accept the award, I do so on behalf of the entire team who has helped to build SSP!
A couple highlights on the personal side, Jessica Vendegna got married this past fall and became Jessica Hartbauer.  And Konstantin Korchakov welcomed home a healthy baby in October. A great year for the business and our extended family!
As many of you know, we entered our 10th year of full time operations last year. It has been an amazing experience to see the business grow from my first solo contract in 2007 to the flourishing organization it is today. To celebrate the 10 years, the entire company took a cruise down to Mexico last October. It was an amazing team building event and one I will remember for the rest of my life. I couldn't be more proud of the culture we've created at SSP and the people that have chosen to be part of this journey with me.
A Few Partnership Updates
2016 was also a year of new and expanded partnerships for SSP. Partners have always been a critical part of our business culture as we believe that by working together, we can maximize the value we offer to our customers. Here are a few highlights:
Our Take on Esri's 2017 Initiatives
It's a very exciting time to be in the GIS for utilities business. Esri's new technology is providing a clear vision for where the industry is going to be in 1, 3, and even 5+ years from now. And the best part is that they are listening to the customers and responding with a platform that will give you options to simplify your technology stack while further engaging your entire organization to use GIS to impact the way you do business.
Our commitment at SSP is to align with Esri while representing our collective customer base. We'll seek out like-minded partners and will work diligently to guide you toward the optimal future for your GIS and surrounding systems. With this in mind, we're hosting our first annual SSP user conference this May right here in Denver, CO. The conference is called iLLUMINATE and we're focusing on enabling you with the guidance you need to plan for your future with the Utility Network and the surrounding technologies that will drive value in your organization. I've already been blown away by the number of early registrations. Join us as we continue to build the community of thought leaders shaping the GIS technology of the future!
And with that, I will close. I could write for another several hours about all the cool projects you've done this past year, how we've seen ArcGIS Online and Portal take off within your organizations, and why you're going to love the future shift in the technology. But we'll save some of that for a future conversation.
As always, I thank you for continually placing your confidence in us as your GIS and work management provider. I promise we'll never take that for granted. We pledge to continue to bring our small company, big impact approach to every engagement. Here's to another great year ahead!
Interested in Getting Involved with One of SSP's New Initiatives?
Contact SSP today.