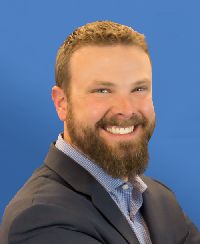 It's been just over a year since I posted my first installment of "The State of SSP, from My Desk to Yours" and a lot has happened. My goal is to make this an annual update for our customers and partners in the industry within Q1 of each year.
2015 turned out to be a pretty interesting year. A few months after my post in February, SSP went through a change in our partnership landscape. While this came as a surprise to some, we predicted it would be more of a logistical issue than anything else.
I am pleased to report that this proved to be true and both our core Esri and ArcFM™ business grew significantly throughout last year. We serviced 35 distinct customers over the course of 2015 with 10 new customers joining the SSP family for the first time. This brings our total customer count to just over 70 within the utility and telecom industry and we are adding an average of one new customer each month right now.
Our top line revenue grew by 36% over the previous year and we were able to add an additional 10 staff members bringing our team to 30 talented folks across the business. Our organization is stronger than ever with regard to both capacity and financial stability. This has propelled our business into 2016 with a very strong outlook for continued growth.
Our consistent year over year growth earned us another spot in the Gator 100 this year with our ranking moving up from #45 in 2015 to #29 in 2016. This award is given to the 100 fastest growing, gator-owned, companies in the world. We were honored to be part of only 43 companies who maintained their position on the list from last year.
I also couldn't be more proud to announce that just two days ago, SSP was awarded our second consecutive Esri partner award for Excellence in Web GIS. This award belongs to the entire SSP team and recognizes SSP as an Esri partner who passionately pursues expanding the use of ArcGIS throughout the entire organization. Only eight awards were given out this year and we are humbled to again be part of the exclusive group of nominees and recipients.
To top it off, our employees Dean Perry, Corey Blakeborough, Dennise Ramirez, and Ryan Potts welcomed four healthy new babies into the SSP family. I love technology and business as much as the next guy, but at the end of the day, this is pretty special as we love to see our families thrive and grow.
As I look back across last year, I want to share a few important items with you that are driving our vision for the future:
These are just a few highlights that I see as key to our success in 2016 and beyond. There is plenty more to discuss and, as you know, we'll continue to publish information throughout the year. We continue to provide non-sales related content each month via our Energy Advisor e-zine and have now added several additional mediums to our content exposure including eBooks, whiteboard videos, and many more live speaking events.
This post wouldn't be complete without a shout out to my leadership team. This entire group has been in place in these positions for the last year and a half to ensure we are communicating the right messaging and delivering top notch projects.
Dean Perry – Director of Sales
Dennise Ramirez – Director of Operations
Jeff Mertz – Director of Technology
Keith Freeman – Director of Marketing
Within each of the above departments, every team member at SSP is committed to the success of our customers. We wouldn't be here without our partners and customers continually placing their faith in the consulting services we provide. Thank you for your support! We pledge to continue to bring our small company, big impact approach to every engagement. Here's to another great year ahead!